PLAYER PROFILE
Imran Nazir
Name: Imran Nazir
Birth date: 1981-12-16
Hometown: Gujranwala
Teams: Pakistan, Asia XI, Dhaka Gladiators, ICL Pakistan XI, Lahore Badshahs, National Bank of Pakistan, North West Frontier Province Panthers, Pakistan Reserves, Sheikhupura Cricket Association, Sialkot Cricket Association, Sialkot Stallions, Water and Power Development Authority, Zarai Taraqiati Bank Limited
Debut: ODI: 27th March 1999 | Test: 4th Mar 1999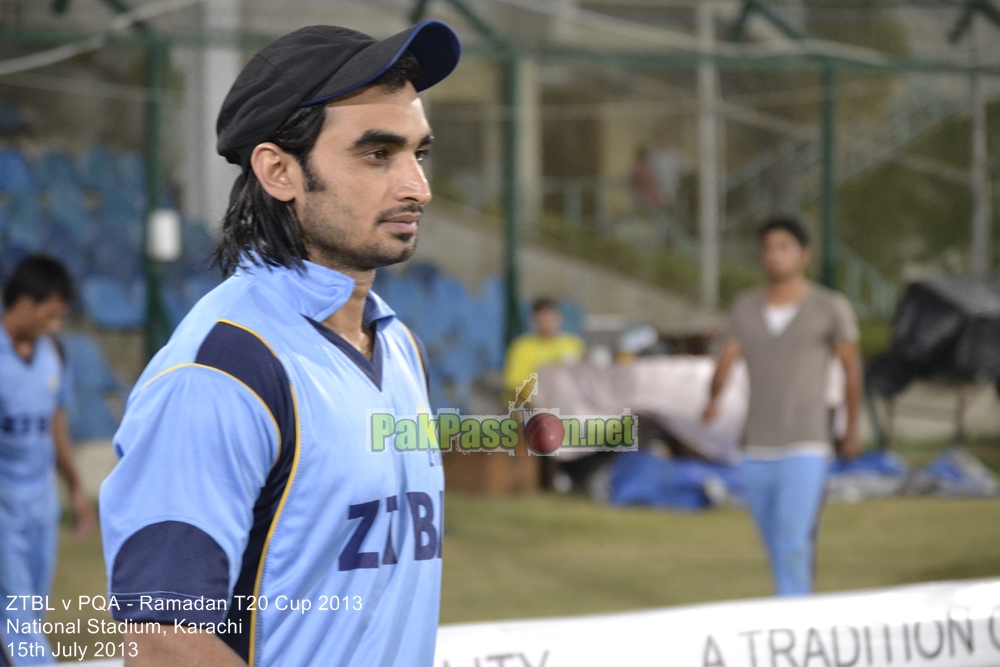 Mention the name Imran Nazir to any cricket fan and they will immediately think of huge sixes that land out the park and breathtaking strokeplay together with some awful dismissals.
Imran has been described by many as one of Pakistan's most talented and gifted players. Equally good off the front foot or the back foot, a fierce cutter and puller of the ball and a player who loves to hit the ball over the top of the infield. Sadly though his technique and temperament has been found wanting on too many occasions by the better bowlers in the world.
Imran throughout his career never really cemented his place in the national side and seemed to be regularly in competition with the likes of Mohammed Hafeez, Imran Farhat and Taufeeq Umer for a regular openers slot. He has always been a fantastic fielder especially in the covers or at point and has taken some breathtaking catches for Pakistan.
Sensing the interest of T20 cricket and not being able to cement a spot in the Pakistani team, Imran decided to join the unsanctioned ICL where he achieved a fair bit of success. The style of hit and smash cricket was more suited to his play and he was a huge success with the Lahore Badshahs winning a season with them. However when the PCB began allowing ex-ICL players back into the fold, he broke ties with the ICL and it was not long before he was called up for a one day series against Sri Lanka. He didn't make a great impact, but it was enough for him to find his way into the Champions Trophy squad.

A genuine case of underachievement and inconsistency and an average of 24 in 79 ODIs epitomises the unreliability of Imran. However, further T20 success in domestic leagues led to a much awaited call up to the Pakistan T20 side for the series against Australia and the T20 World Cup. Despite excelling in this format domestically, Nazir was only able to produce one innings of note, against Bangladesh in the group stage. Whether the selectors stick with him now remains to be seen.
Last updated on 26 December 2013