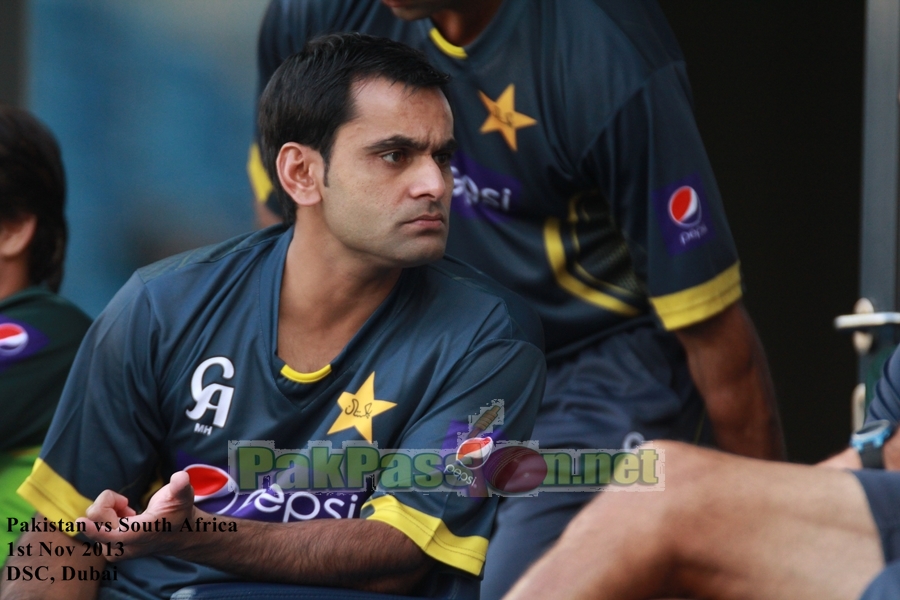 Mohammad Hafeez is a right handed opening batsman and right arm off spin bowler.
Up until 2010, Hafeez had been in and out of the Pakistan squad since making his debut in 2003, without actually cementing his place in either version of the game. His comeback on the tour of England in 2010 led to a newfound consistency in his game. The new Mohammad Hafeez was performing well with both bat and ball with technical deficiencies having been worked upon in his time off. Hafeez became a mainstay in the side and solidified his position as a spinning all-rounder in the team forming a respectable spin trio with Saeed Ajmal and Shahid Afridi.
Consistent performances in all three formats earned him the captaincy for the Twenty20 team. Ever since, many have criticized his defensive batting approach in the T20 format which tends to put extra pressure on other batsmen. In the 2012 ICC Twenty20 World Cup, Hafeez successfully led Pakistan to their fourth consecutive Twenty20 World Cup Semi Final where they lost to the home team Sri Lanka.
Some excellent performances in T20s, notably against South Africa and India have led to some calling for him to take over from MIsbah-Ul-Haq as captain in Tests and ODIs. However his form in those formats has been inconsistent, and a desperately poor Test series against South Africa meant he may be waiting a while longer before expanding his captaincy to the other formats.
His consistent failures against Dale Steyn not withstanding, Hafeez has made a surprise return to the Pakistan Test Squad after an explosive batting performance against Sri Lanka in late 2013
The World T20 tournament in Bangladesh in 2014 resulted in his fall from grace as his team crashed out in the Super 10 phase. He duly resigned from his position as T20I captain and also gave up his role as vice captain in ODIs and Tests. His immediate future will now rest on his form but he will no longer be an automatic selection for each of the formats
Last updated 31st December 2013