PLAYER PROFILE
Mohammad Talha
Name: Mohammad Talha
Birth date: October 15, 1988
Hometown: Faisalabad
Teams: Pakistan, Faisalabad, Faisalabad Wolves, National Bank of Pakistan, Pakistan A, Pakistan Under-19s, Port Qasim Authority, Punjab Stallions, The Rest
Debut: Test: March 1, 2009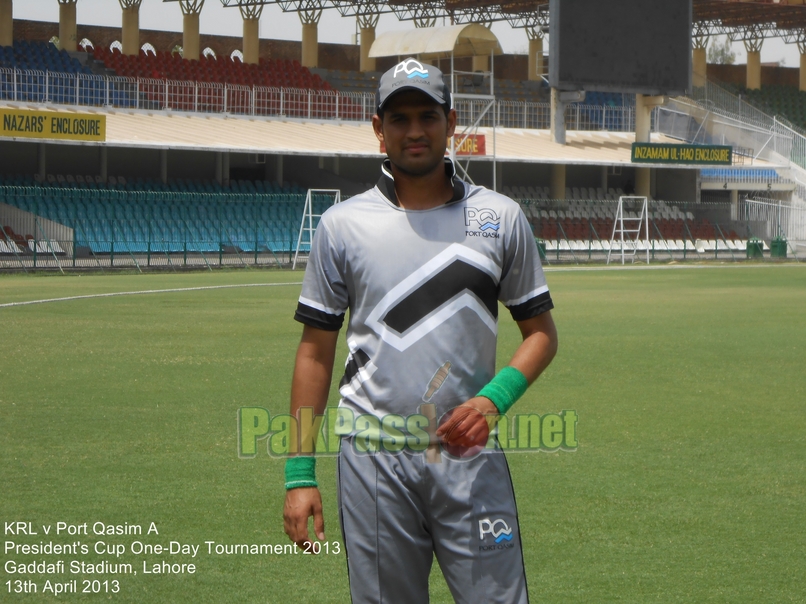 Mohammad Talha is a young, tall, right arm fast bowler from Faisalabad. He first came to the attention of Pakistani cricket fans when he impressed at the age of 16 in a National Pace Competition set up by the PCB in conjunction with Pepsi.

This attention resulted in him being brought into the Pakistan U19 squad where he participated in a number of tournaments. He has played for both Faisalabad Wolves and the Punjab Stallions in domestic cricket where he impressed with his speed and wicket taking ability. In 2008/09, Talha excelled for National Bank of Pakistan in the Quaid-e-Azam trophy alongside young pace prospect Mohammad Amir.

This good form resulted in him being called up to the Pakistan Test squad for the home series against Sri Lanka in Feb-March 2009. Talha was overlooked for the 1st Test but he gained his one and only cap in the 2nd Test at Lahore. Talha struggled in the 1st innings, his 17 overs going for 88 runs whilst picking up a solitary wicket. His action was heavily scrutinised and people questioned the work done by the coaches on him. Unfortunately, the Test match was abandoned on the 3rd day after the terrorist attacks on the Sri Lankan players so we did not get to see Talha bowl again.
Talha was selected for the England series in the UAE in 2011/12, but suffered a back injury after picking up 4 wickets for the PCB XI in a warm-up game.

He had since returned to the domestic circuit and continued to pick up wickets. Hard work paid off after all when he was selected for the Pakistan Test Squad against Sri Lanka in the UAE in the Cool & Cool Cup 2013/2014.
Last updated: 11th January 2014