PLAYER PROFILE
Yasir Arafat
Name: Yasir Arafat
Birth date: 1982-03-12
Hometown: Rawalpindi
Teams: Pakistan, Scotland, Barisal Burners, Canterbury, Dolphins, Kent, Khan Research Labs, Lancashire, Otago, Pakistan Reserves, Rawalpindi, Redco Pakistan Ltd, Surrey, Sussex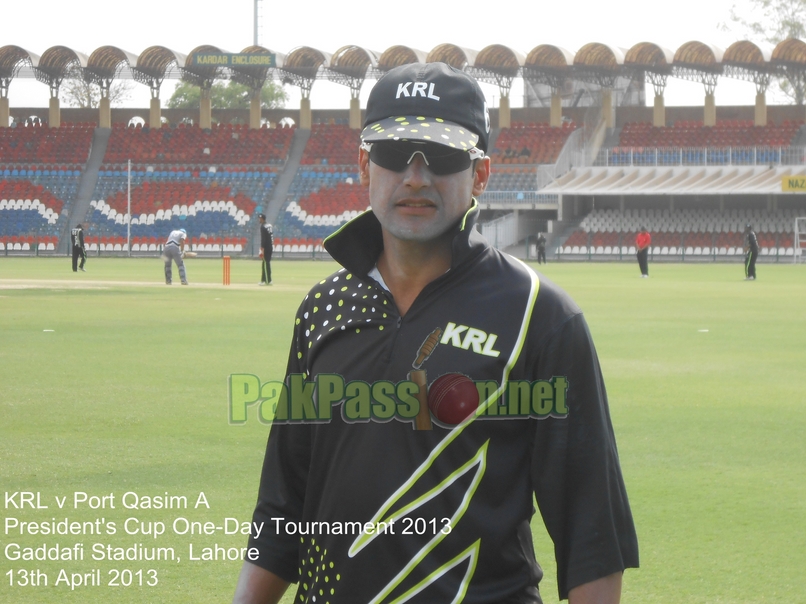 An exciting right handed batsman and right arm medium-fast bowler who has represented Pakistan in all formats of the game. Yasir has a slingy action and has the ability to surprise the batsman with his pace. Yasir also has the ability to swing the ball and is a fine exponent of reverse swing. Yasir is also a hard hitting lower order batsman who has the ability to score vital runs. His batting is explosive and he is a fine timer of the ball.
Arafat made his Test debut against India in Bangalore in December 2007 where he took 7 wickets in total as well as scoring 44 runs. Unfortunately for Yasir that was his last Test despite some consistent performances for Federal Areas and KRL.
Yasir has not had many opportunities to impress at international level despite consistent performances in County stints with Sussex and Kent and also a few games with the Kolkata Knight Riders in the IPL.
Although Yasir has performed well with different first class teams in Pakistan and abroad, he remains one of those within Pakistan who have not lived up to expectations. His ODI record after 11 games is disapointing with both bat and ball but his consistent performances in various T20 leagues, including the Big Bash, suggests he should have been given more opportunities at the highest level at the very least in limited overs cricket.
[Last updated on 8 January 2014]