PLAYER PROFILE
Usman Qadir
Name: Usman Qadir
Birth date: 1993-08-10
Hometown: Lahore
Teams: Pakistan Under-15s, Pakistan Under-19s, National Bank of Pakistan Under-19s, Zarai Taraqiati Bank Limited, Lahore Eagles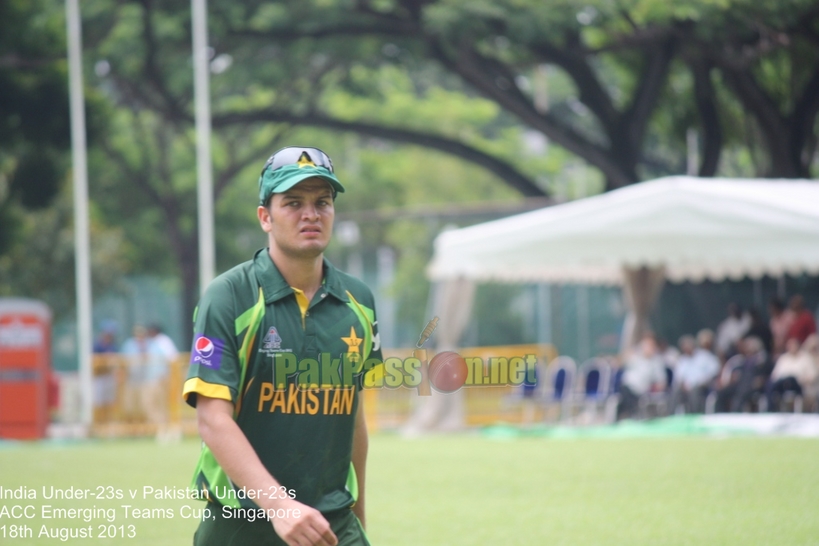 Son of Pakistan's legendary leg-spinner Abdul Qadir, Usman is touted as one of the best upcoming leg-break bowlers in the country. He has modelled his bowling action on his father's and has learnt the leg-break, googly and flipper from him. He is not only a decent leg-spinner but is also a handy lower order batsman. Usman has been a part of Pakistan's Under-19 set-up since 2009. He represented Pakistan at the ICC Under-19 World Cup 2009/10 in New Zealand, where he picked up 9 wickets in 6 matches at an average of 21.22.
Prior to his selection in the Pakistan Under-19s squad for the tour of South Africa in 2013, Usman had picked up 10 wickets at an average of 27.20 in the domestic Inter-region/department Under-19 One Day Tournament and 27 wickets at an average of 21.18 in the 3-day tournament. In the tri-nation series between South Africa, Pakistan and Zimbabwe in South Africa in January this year, Usman bagged 15 wickets in 7 matches at 19.26 apiece. However, he remained wicket less in the succeeding three-match one-day series against South Africa.
In the 2012 Youth ODI series against Australia in Australia, Usman picked up 2 wickets in 2 matches. His 18-ball unbeaten 31 helped Pakistan add 54 runs in 5.3 overs at the end of the innings to take the total to 281 against England in the first warm-up match. However, in bowling, he proved to be slightly expensive, picking up 2 for 48 in 7 overs. He followed it up with 3 for 32 in the second warm-up match against Papua New Guinea.
Interestingly, after Qadir has been subject to interest by Australia after he spent the 2013 summer playing cricket in Adelaide which led to reports the PCB may include him in the senior squad to ward off the interested party. This did not materialise but after Pakistani-born spinner Fawad Ahmed was fast-tracked to citizenship no doubt Pakistan will continue to monitor a player who no doubt has a bright future ahead of him.
[Last updated on: 8 January 2013]